Apple released a second beta of iOS 16.3 earlier this week, and so far one new feature and two other minor changes have been discovered in the software update. iOS 16.3 is also likely to include several bug fixes and security updates.
iOS 16.3 is expected to be released in about a month, and more features may be added in later betas. In the meantime, we've provided additional details on the three changes discovered below so far.
Security keys for Apple IDs

The first beta of iOS 16.3 has been activated New Security Keys for Apple ID feature which Apple says will be available worldwide in early 2023. This feature gives users the option to use hardware security keys to further protect their accounts. For users who enable this feature, Security Keys strengthen Apple's two-factor authentication by requiring a device security key as a factor instead of a verification code from another Apple device.
Apple does not plan to release its own hardware security keys. The functionality will rely on third-party security keys available from brands such as Yubico, for example Yubiki 5c which has Lightning and USB-C connectors for use with iPhones, iPads and Macs.
HomePod delivery prompt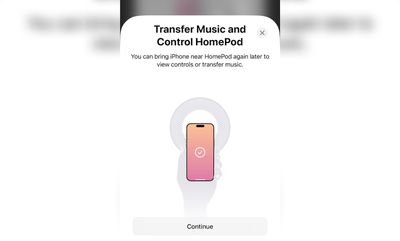 As previously stated Max Weinbach On Twitter, the first beta of iOS 16.3 added a new prompt to transfer/cast music from iPhone to HomePod. Only the router itself is new, much like the HomePod's audio streaming feature already exists.
Reworked Emergency SOS settings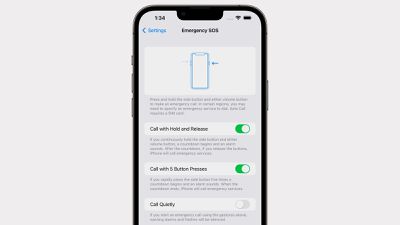 In the second iOS 16.3 beta, Apple changed the wording of some Emergency SOS options in the Settings app to be clearer.
'Call with hold' is now 'Call with hold and release', 'Call with 5 button presses' is now 'Call with 5 button presses' and 'Countdown' is now 'Call silent'. The descriptions of each have also been updated. "Call Quietly" is disabled by default, equivalent to enabling "Countdown Sound".